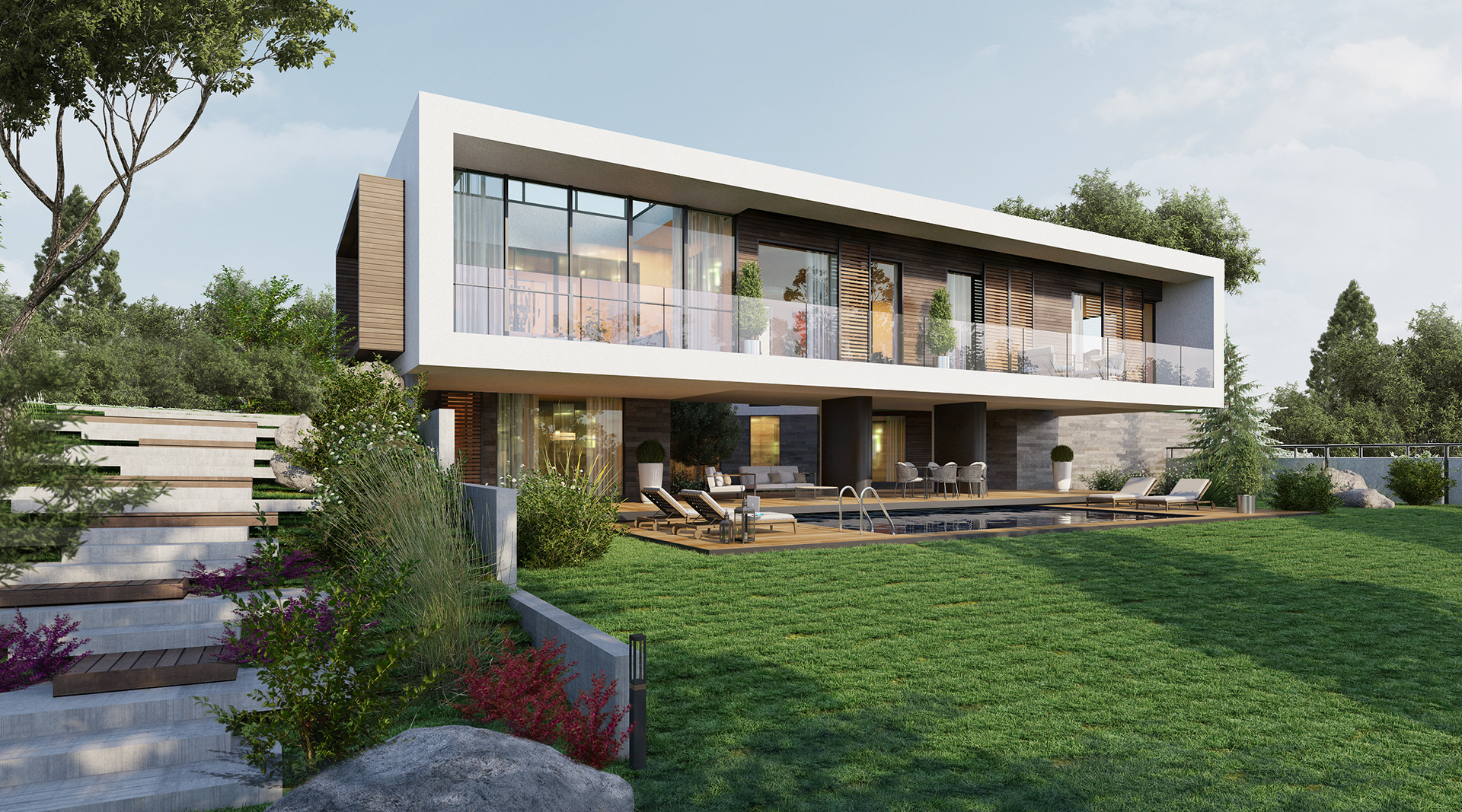 The project was designed as a two stories single family house.
     Following the client's brief, the house's layout is planned on the west-east axis ,
the north and south facades are mostly blank walls. To balance this, skylight and
courtyard were implemented, to get more natural lighting. The courtyard also acts as a
separation between the guest bedrooms and the rest of the house providing more
privacy.
     The ground floor has rooms for common living spaces, the basement floor is
completely reserved for homeowners. Master bedrooms and a private spa are
designed on this floor.