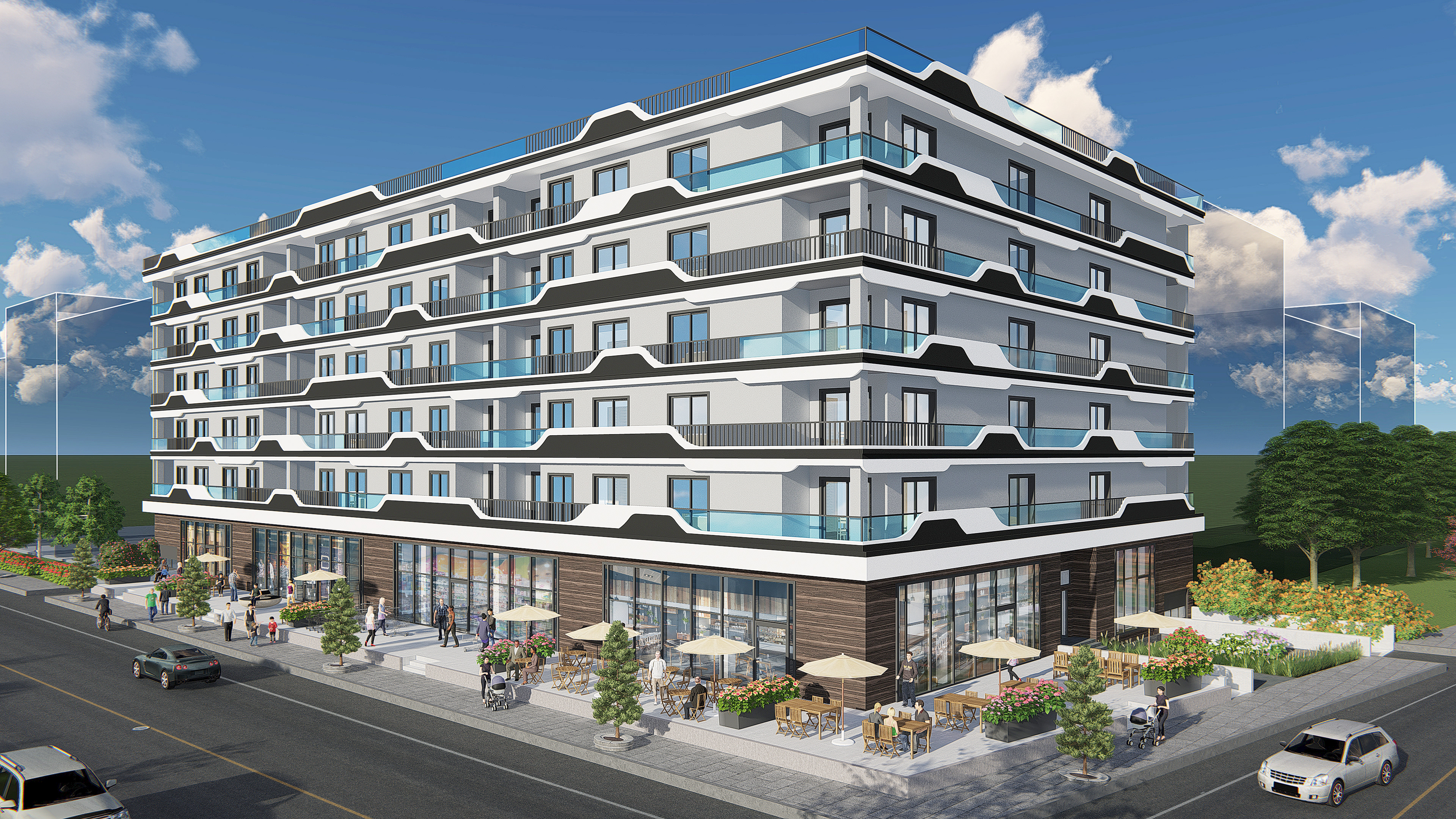 The building was designed as a mixed-use building. The ground floor (podium) is for commercial spaces, upper floors are reserved for apartment units.
      The L shaped layout aims to take advantage of natural lighting and ventilation as much as possible. To keep the construction budget low and achieve an equal real estate value for units, a modular approach was embraced. All apartment units are two bathroom two bedroom identical modules that have the same area, with equal share of street and garden views.
     The apartment has two vertical circulation towers that also host shafts for MEP. These towers are separated from the apartment units by an open hall that prevents noise transfer .By exposing stairs and elevators as a building element to the backyard, the garden and pool is unified with the other common areas of building, making it more accessible which encourages residents to step in and use them.